Arkansas Children's Invites Top Gamer, Josh Rose, to Extra Life United 2019
On January 10th, Rhonda McBain with the Arkansas Children's Foundation visited Atlas Technology Group in Rogers, AR to thank Josh Rose and his team at Atlas for helping Josh raise over $7,000 in support of patients and families being treated at Arkansas Children's through Extra Life.   Josh was the top Extra Life gamer for Arkansas Children's in 2018 contributing to nearly $48,000 collectively raised.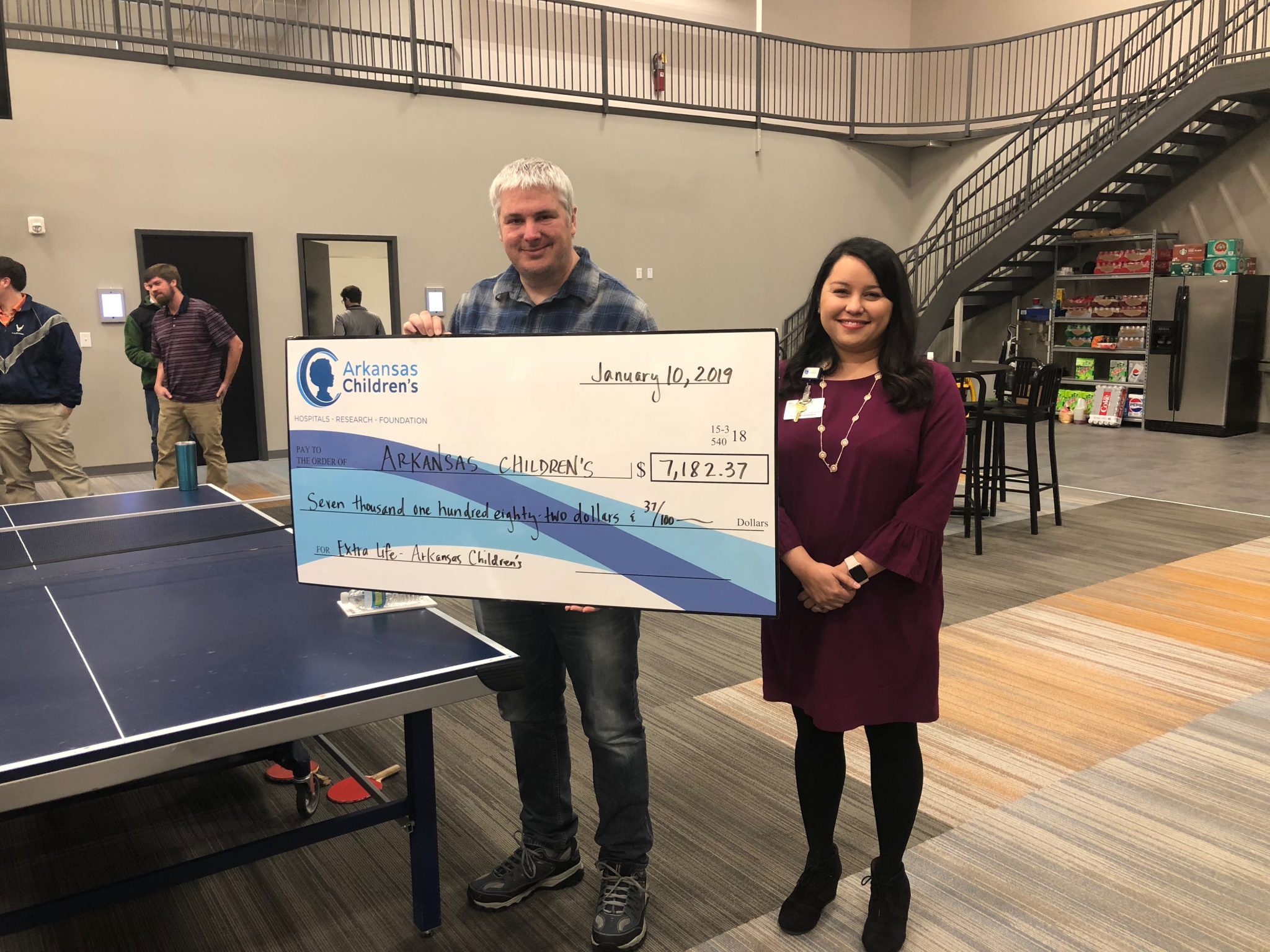 During the visit, Atlas Technology celebrated Josh's fundraising efforts with a check presentation during their monthly meeting which included all the employees and their CEO and President, Nick Dozier.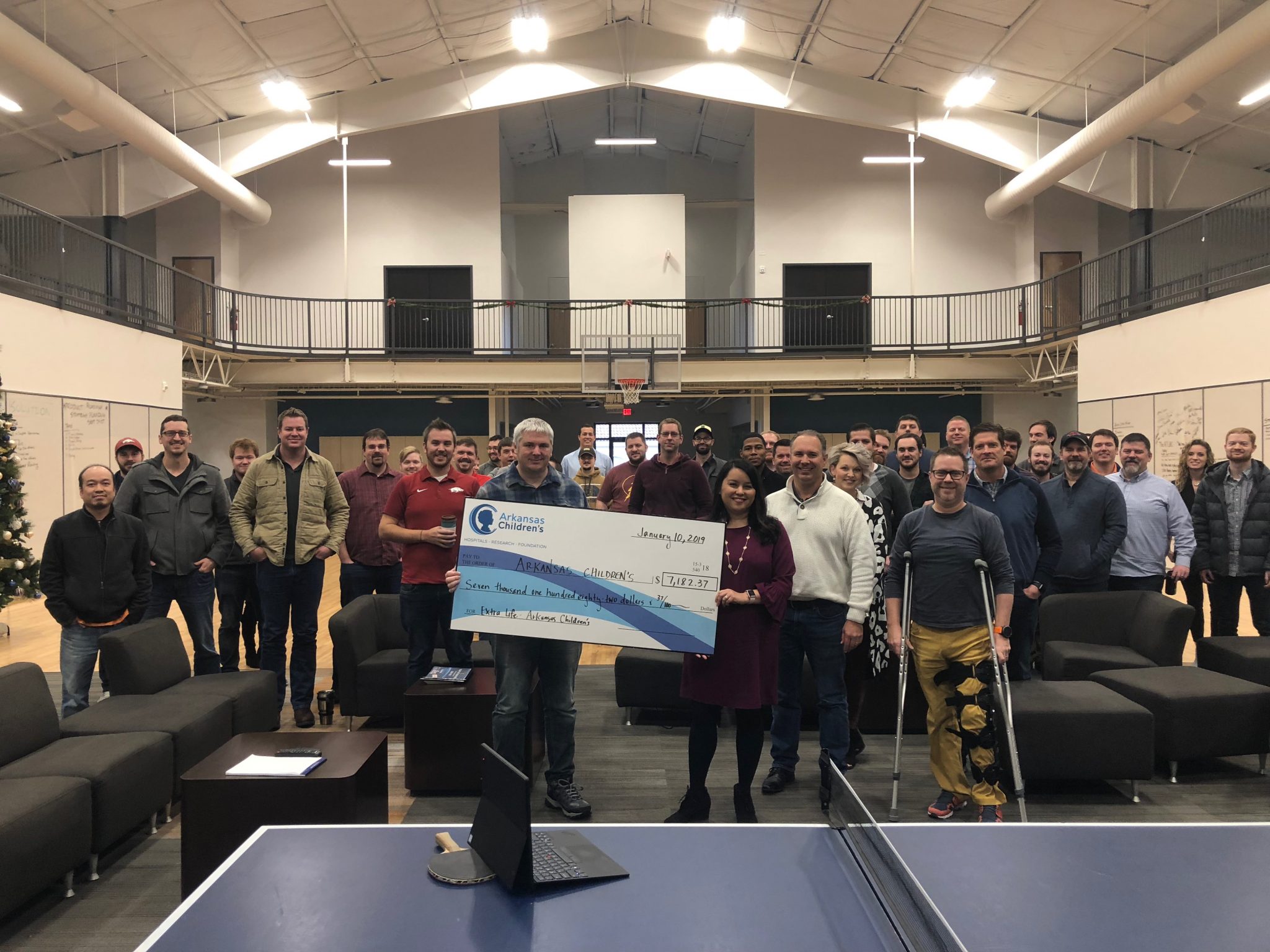 In recognition for being the top 2018 Extra Life gamer for Arkansas Children's, Josh Rose, along with Stephanie Straw, our second highest fundraising gamer, will be attending Extra Life United  in Orlando this coming March. Josh and Stephanie will be there to compete and game with a chance to win up to $150,000 for Arkansas Children's.  It is because of gamers like Josh and programs like Extra Life that Arkansas Children's continues to achieve its mission to champion children by making them better today and healthier tomorrow!
Do you want to participate in Extra Life United? It's not too late! Registration is $149  and will be open until spots are filled, so act soon! Learn more here!
Rhonda McBain
Arkansas Children's Foundation
#1 Children's Way, Slot 661
Little Rock, AR 72202
501-364-1473 office