Don't Hide It, Flaunt It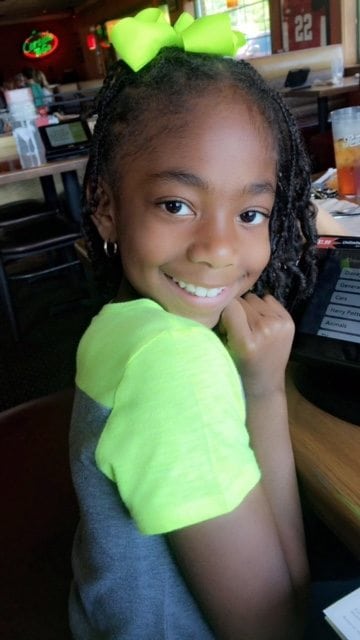 Crystal Collins remembers combing JaKiah's hair after she received Doxorubicin, also known as the "Red Devil" of chemotherapy. As clumps of hair began to fall out, Crystal began to hide the hair in fear that it would scare her daughter. The four-year-old wasn't fooled. She turned to her mother and said, "Mommy, can I put my hair in a bag?"
Crystal, a long-time member of Arkansas Federal Credit Union, was surprised when JaKiah's doctor noticed symptoms of a distended stomach during a routine visit. A checkup date was set for October, and when she came back, her doctor immediately sent JaKiah to Arkansas Children's Hospital. "It was the fastest emergency room we've ever seen," Crystal said. "They got her back fast and started running tests."
An ultrasound discovered a mass and an MRI confirmed JaKiah had a tumor. It was later identified as Stage IV Wilms Tumor. In the United States, about 500 children are diagnosed with a Wilms tumor each year. It is highly treatable, with a survival rate of about 75%. Today, Crystal and her husband Jason are counting down the days to the 2018 five-year milestone. The more time that passes, the lower the risk of recurrence becomes.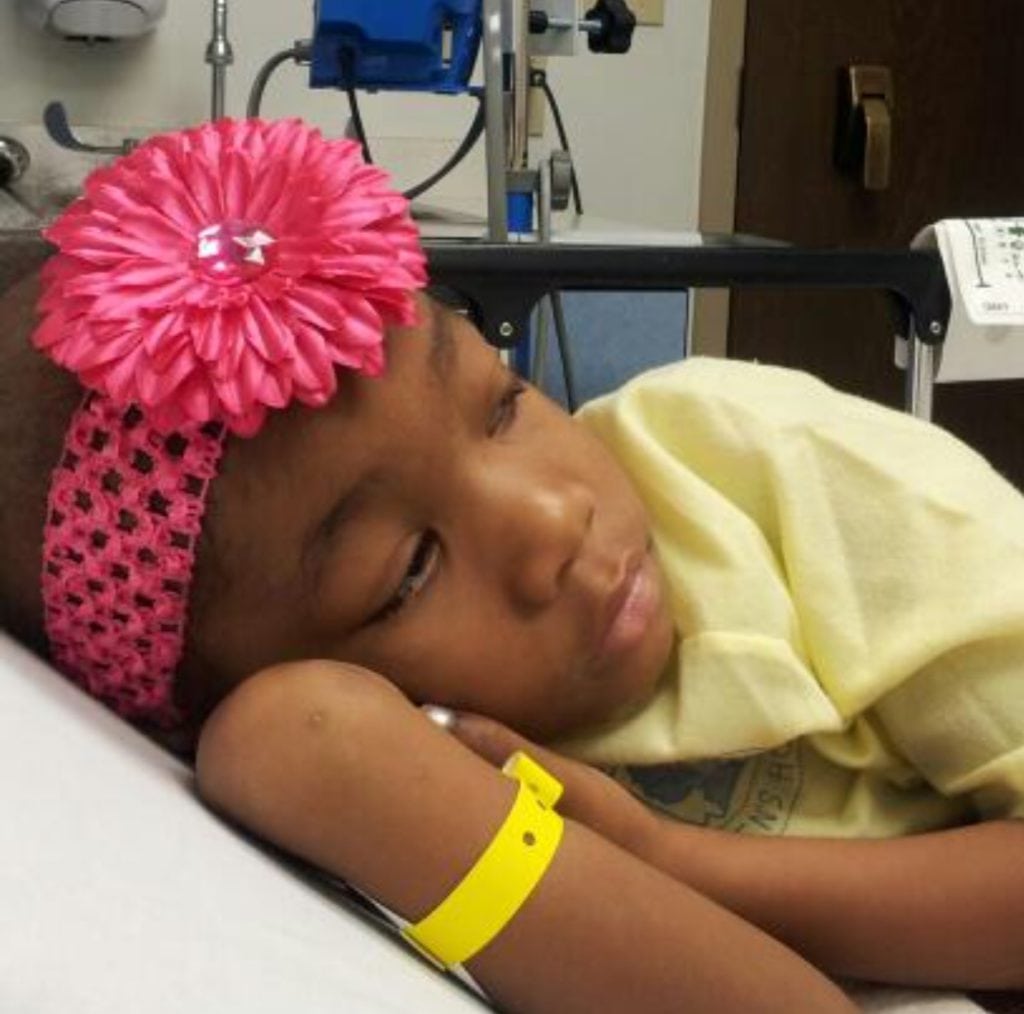 "Being a four-year-old, she just knew something was different," Crystal said. "She has faint memories of the actual diagnosis. Now nine years old, she's an ambassador for the children's hospital. She was recently asked to tell her story during a school event for breast cancer awareness."
As the 2016-17 Arkansas Champion for CMN Hospitals, JaKiah has the responsibility to spread the word around the need children's hospitals have for donations. JaKiah works with organizations like Arkansas Federal Credit Union (AFCU) to raise funds and awareness for her hospital and others around the country. Since 1998, AFCU has raised more than $900,000 for Arkansas Children's Hospital. The credit union raises money through a variety of programs such as year-round sales of World's Finest chocolate bars and collecting loose change from members. The credit union also allows charitable payroll deductions for their staff of 270. This year AFCU will host its 12th annual charitable golf tournament. Altogether the credit union's annual contribution is large enough to fund expensive pieces of machinery at the local children's hospital. Because of the tireless efforts of America's credit unions, more kids like JaKiah have the chance to get better and live healthy, active lives.