How Dance Marathon Shaped My College Experience
This post was written by the 2018-2019 Hogs for Hope Dance Marathon President, Bailey Carpenter. Bailey recently graduated from the University of Arkansas and will be starting veterinary school in the fall at the University of Pennsylvania.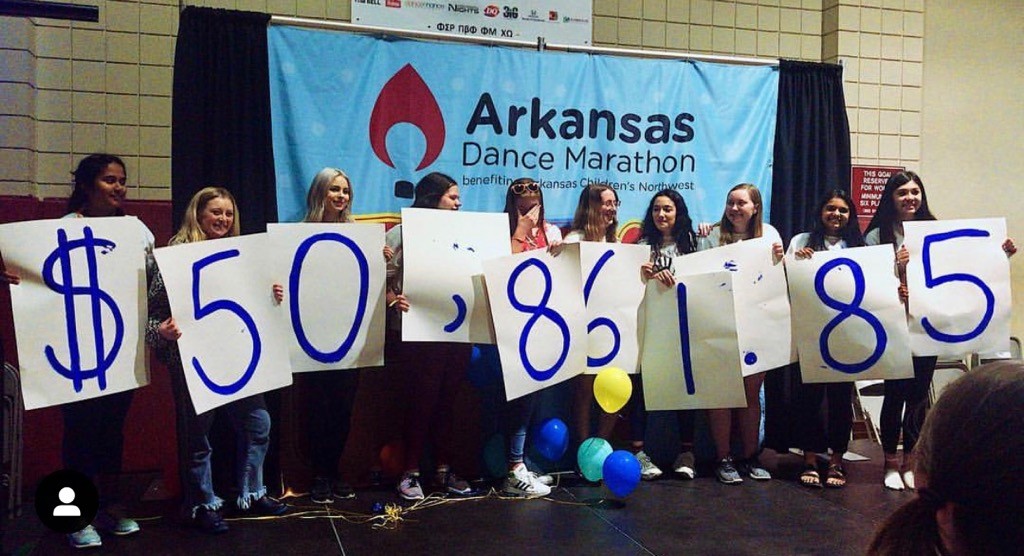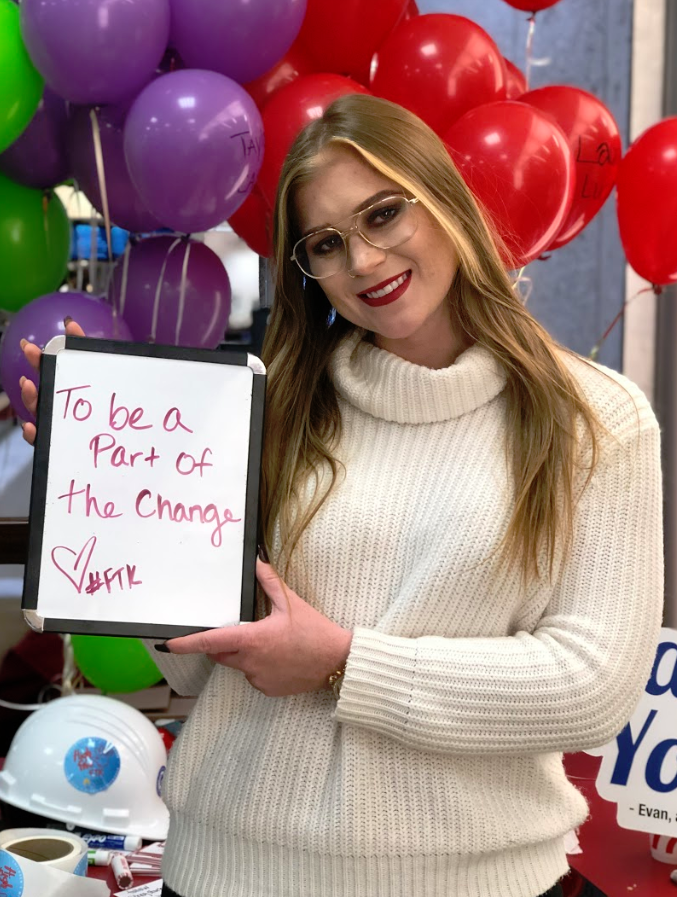 "Hey! You should come to Hogs for Hope's Dance Marathon on February 18th, 2017!" This was a text I received that changed my life in ways that I could have never imagined. As a sophomore in college, I was still trying to find my place on the University of Arkansas' campus, and was therefore open to trying new things. I had no idea what a Dance Marathon consisted of, how it impacted the community around me, and the capacity of its network that innervated the entire nation.
The first thing I noticed when I walked into the event was how much work must have gone into it, as well as every little detail that served a purpose to precipitate excitement in the kids of Arkansas Children's. It was also in this moment that I realized students were the only people responsible for organizing it, which is pretty incredible considering the gravity of Dance Marathon and all the work it entails. Everyone was so engaging and willing to teach us how easy it is to make a real difference. Though I was unsure of my ability to make a genuine impact, I had raised $250 through donor drive, played fun games with the kiddos, and learned more about the mission of dance marathon and how it impacts these families. In that year, Hogs for Hope raised $32,650.60 and it was in that short twelve hours that I realized I had to be a part of this incredible organization.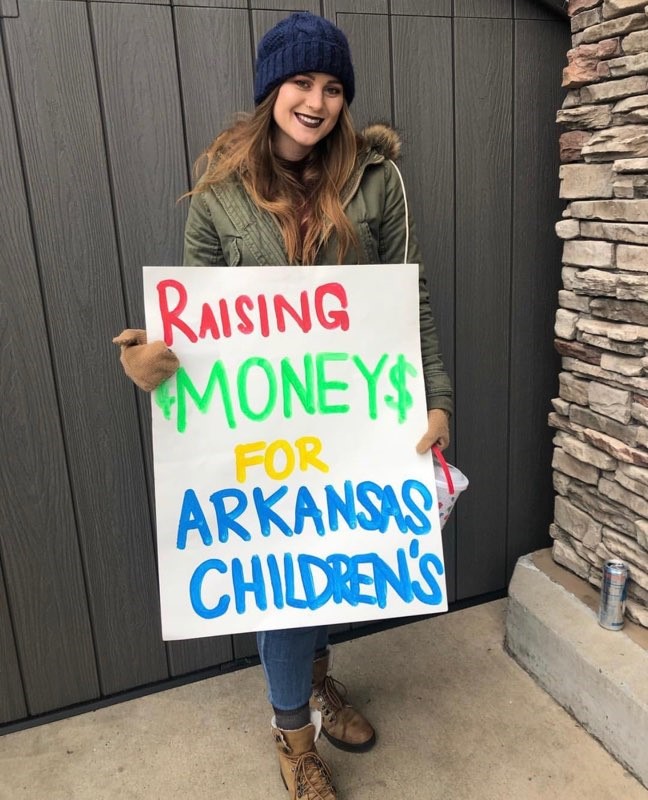 In the following year I joined the Hogs for Hope executive team as their marketing chair. Needless to say, there was a HUGE learning curve, but it didn't take long for me to realize that that was the case for everyone and every program. We were constantly searching for new ways to engage the people on our campus and the community that surrounded it. This was one of my favorite aspects of dance marathon. I just thought it was really cool that we were all finding new, innovative ways to grow our impact and there was no right answer for it. Whatever worked really well in one place may not have worked for us, but that just gave us the opportunity to brainstorm new ideas that had the potential to help others too. This constant recycling of ideas further emphasized the vast network that dance marathon is. It has never been about which school can raise the most or be the most successful, but rather how we can all support each other to be the best program we possibly can.
For my second year participating on the Hogs for Hope executive team, I had the honor of serving as the overall director. I watched our program grow through campus participation, outreach events, and fundraising! The thing that made this dance marathon so special was my team's desire to completely change our program from the previous years. It takes a lot for a group of people to entrust in new ideas with no real certainty of how successful they'll be. However, because of their willingness to try, we made leaps and bounds towards growing our Dance Marathon. Not only was this growth represented by success, but it was also represented by failure, which encouraged us to go back to the drawing board and rework our approach.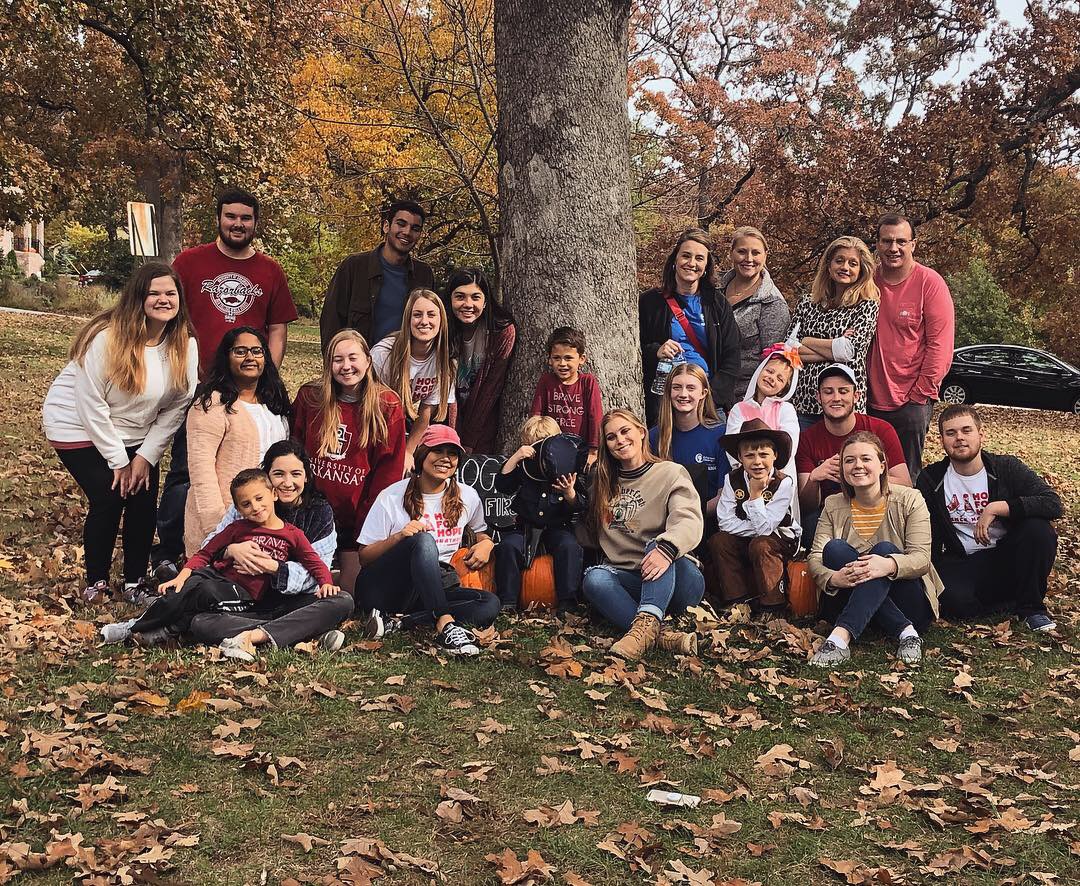 Dance Marathon is more than just an event designed to raise large sums of money for Children's Miracle Network Hospitals. It's a year-long movement that brings students closer together, educates the community about their local Children's hospital, and demonstrates the domino effect that can result from the actions of one individual. From my experience, there aren't many organizations that can accomplish this with such a contagious response from others. Because of Dance Marathon, I have learned so much about myself, what I am truly capable of, and how I can inspire others to grow their own impacts.