Log A Load Arkansas Chapters – #1 in Nation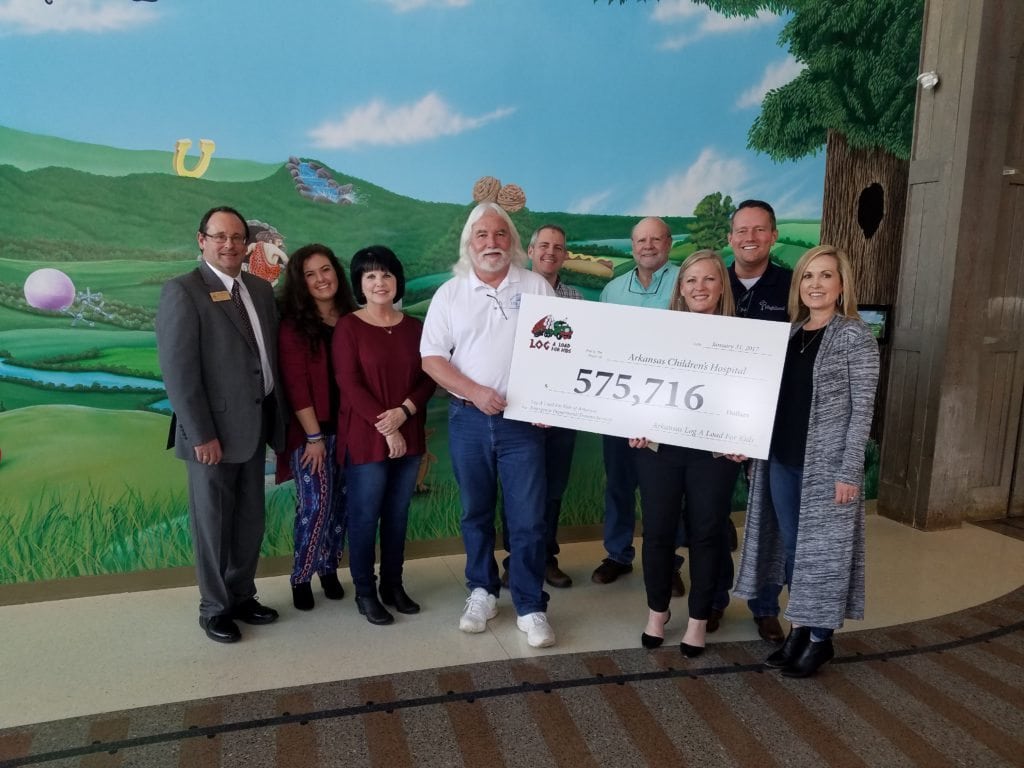 We were thrilled to host a check presentation today with our Log A Load Arkansas chapters! Once again, through their generosity and commitment, they lead the nation in fundraising with a gift to Arkansas Children's of $575,716.
THANK YOU to all of our Log A Load chapters and their volunteers – Bradley County, Central Arkansas, Drew County, River Valley and South Central!