Meet Evan.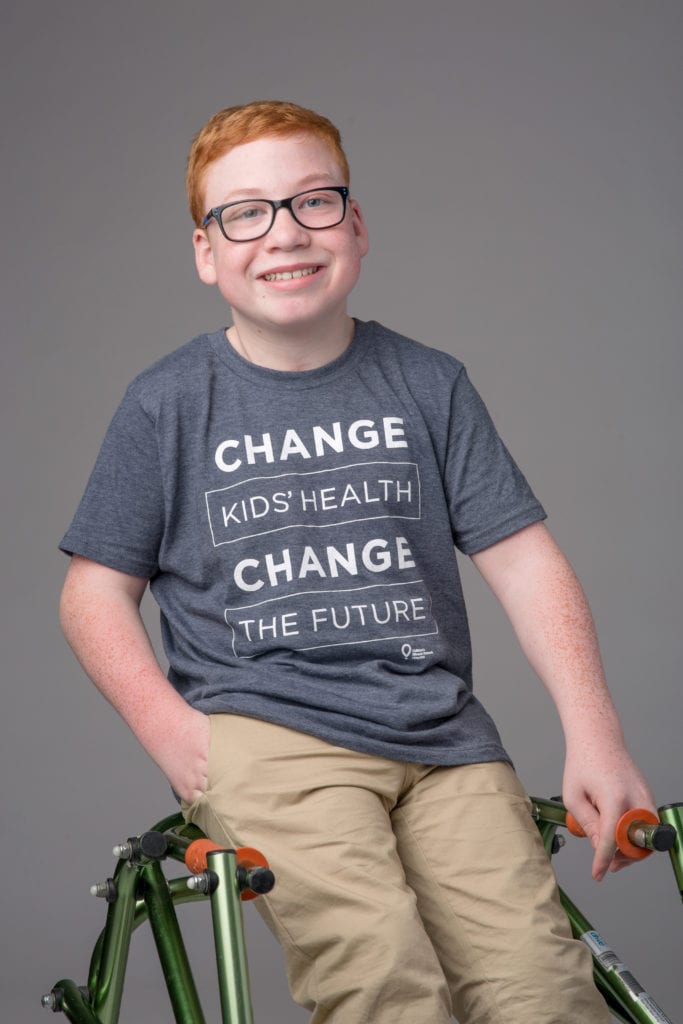 Evan is no stranger his children's hospital.
When Evan's mother was 20 weeks into her pregnancy, physicians diagnosed Evan with spina bifida, a defect effecting the spinal column, which occurs when the spine and the spinal cord don't form properly.
Once Evan was born, he was rushed to his local children's hospital for a life-saving surgery closing a hole in his back. For the first few years of his life, Evan would have multiple surgeries including surgery to provide Evan with a trach and a feeding tube after he had trouble swallowing.
Thanks to donations, Evan is an active boy who walks, swims, loves to fish, canoe and plays baseball for the Miracle League, an inclusive sports league in Arkansas. Despite what many people would view as setbacks, Evan's positive attitude doesn't let any obstacle stand in his way.
With nearly a decade worth of visits to his children's hospital, Evan and his family are thankful to receive care close to home now that donations have helped support a new, additional children's hospital location even closer to home.