"My Trip to Extra Life United"–Josh Rose Shares About His Experience at ELU 2019
This post was written by Josh Rose, an Extra Life participant who attended Extra Life United at Disney Coronado Springs during Children's Hospitals Week. Josh wrote about his experience attending the conference in Florida for the first time. Josh was the highest fundraiser through Extra Life for Arkansas Children's Hospital in Little Rock, Arkansas. 
Extra Life United March 22, 2019
Back in January I was honored with a most unexpected surprise, an unbelievable offer to go to Florida for an Extra Life United conference for the better part of a week. I had no idea that such a thing existed, but it sounded awesome!
Now that it's over, I want to share my experience.
The Kickoff
The event kicked off with a big room full of people. Colored lights swirled like I was at a concert, with loud music to complete the atmosphere, and some really great food was catered. My biggest surprise of the evening was that this event was going to be all about dozens of different fundraisers and not just Extra Life. The room was full of hype! After everyone was done eating, they recognized different organizations and people for raising absurdly large amounts of money.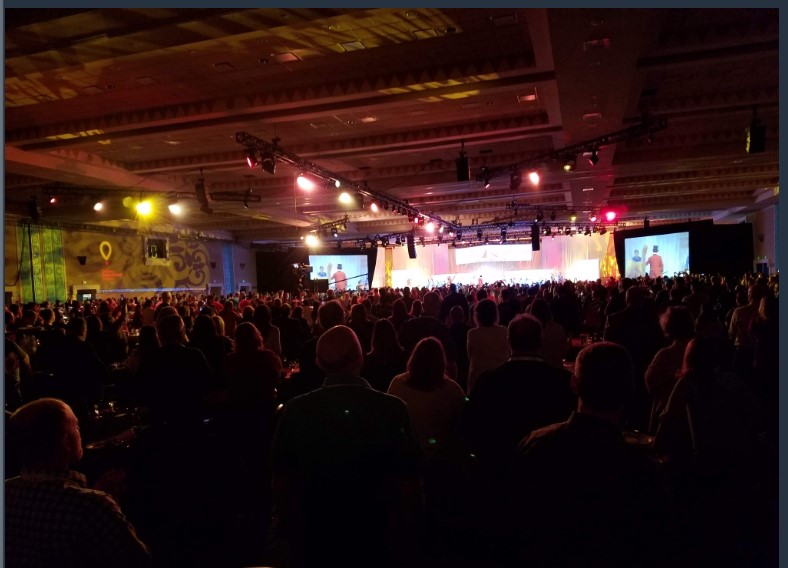 The event was held at Disney's Coronado Springs Resort in Orlando Florida, and had a blend of Spanish influences with Disney touches and modern comforts. It was a really beautiful place.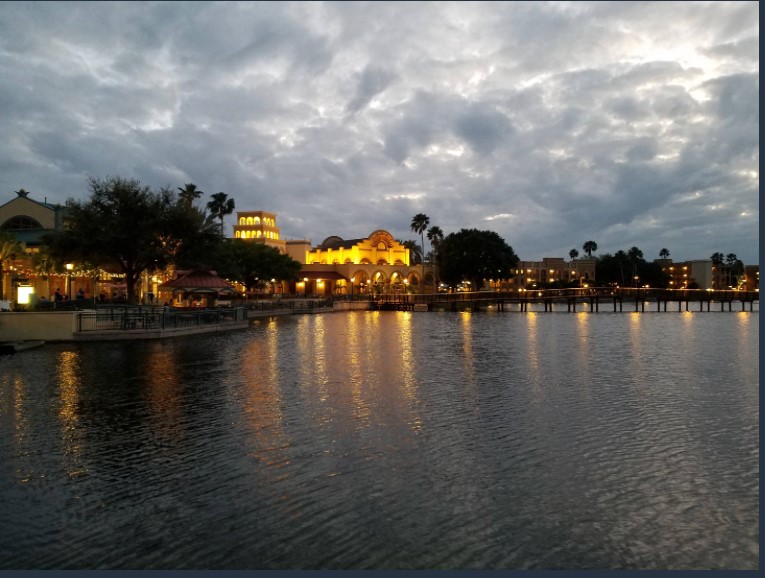 Let the Games Begin!
The next morning, we were served breakfast in the form of pastries, scrambled eggs, and oatmeal. And of course coffee. After that, it was game time!
To kick off the game-day festivities, we had an epic battle of rock-paper-scissors, where the loser of the battle became part of the cheering squad for the winner, and eventually two people would have half of the room cheering for them by design. It was hype!
There were six available tournaments to compete in for big money to the winners' hospitals – 3 board games and 3 computer games – and I hadn't heard of any of them (by design, no doubt). After playing the puzzle-game Puyo Puyo Tetris and the fighting-game Slap City for a couple of hours each, I decided to focus on Puyo Puyo Tetris, figuring that getting good at one game would better my odds.
Additionally, there were "Challenge Stations" with surprise games that we could play for smaller amounts of cash. More on that later.
The first tournament was Slap City. As mentioned earlier, I had only played a few hours, so I wasn't expecting a lot. I won the first two games, then lost two. With that, I had some lunch and waited for Puyo Puyo. This was the one I was looking forward to. This would be my redemption.
Round 1 of Puyo Puyo Tetris, I lost pretty quickly. He consoled me that the previous year, someone had come up through the losers' bracket and won the event. The next round I won by default, because my opponent never showed up. The third round was a closer battle, but I lost again. He was ultimately the better player.
My last tournament was a board game called Azul. I'd never played it before, but ended up in 2nd place. Only 1st place got to move on, so that ended my tournament play. But this freed me up to start tackling the challenge stations, where I would have better luck.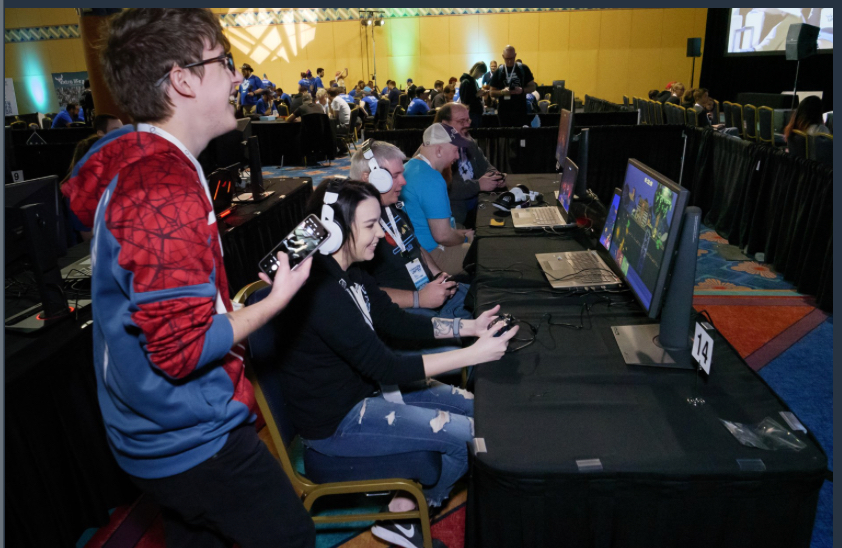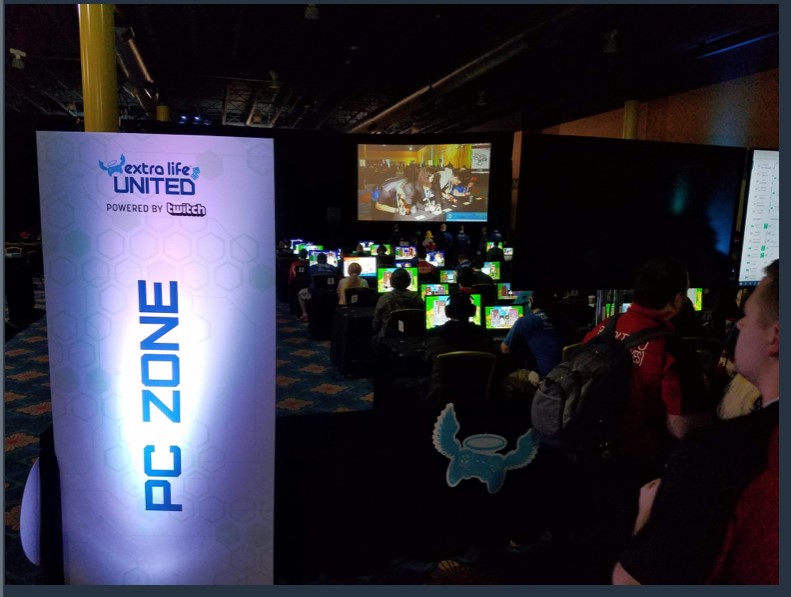 The Challenge Stations were 4-player games where winning a single match would net $50 for your hospital. You couldn't just hog one game that you were good at, though. After winning a match you had to go play something else. So, I cycled between several – Super Smash Bros, Mario Kart, Towerfall, and Inversus. In the end, I netted $250 for Arkansas Children's.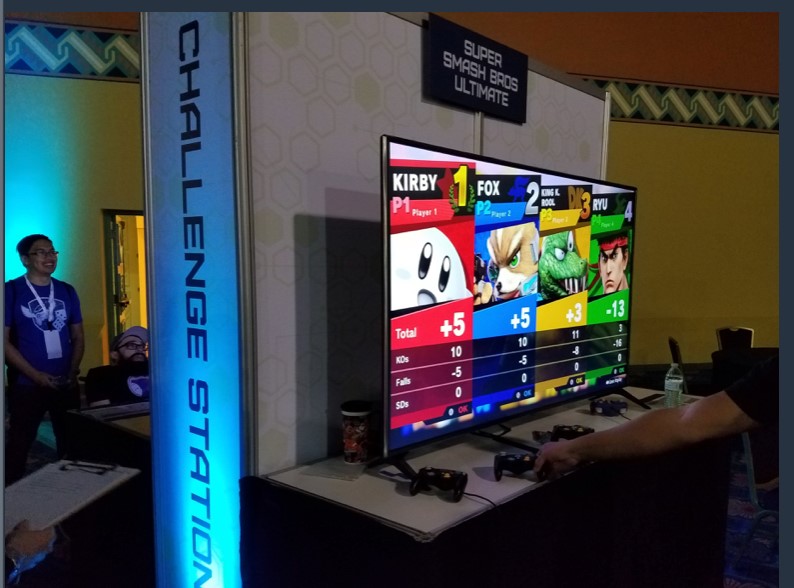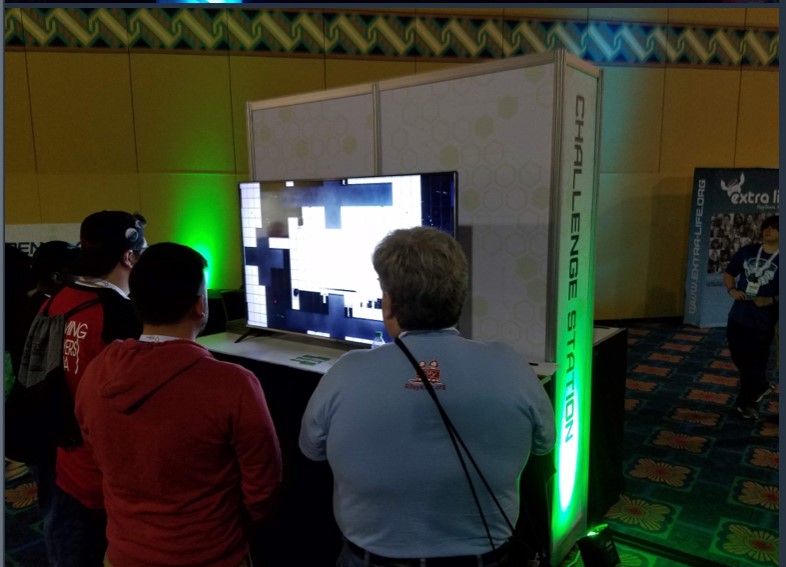 One creative guy came up with his own Challenge Station – with Connect 4. He was making $5 offers where the loser would donate $5 to the winner's hospital. We both won a round, so we both made a donation. Thanks LordTonto!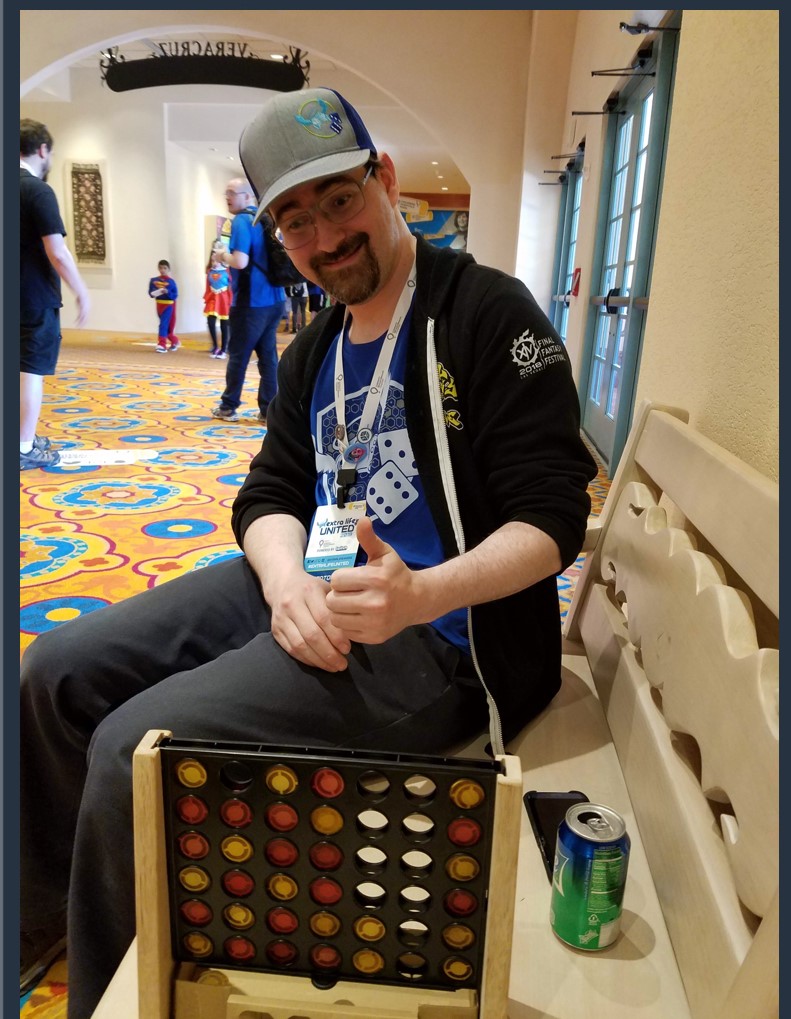 The Champions
The next day we were able to meet the Champions, who were an amazing group of kids that talked with us about a number of issues they had been through.
In 2014, Geoffrey experienced high fevers, no appetite and continued weight loss. He was diagnosed with HLH, a life-threatening blood and immune system disease, from which he fully recovered. At a routine follow-up, they found that he had MDS, and required a bone marrow transplant. This meant 5 weeks in isolation. Through it all, his spirit remained strong. He's now 15 and says he wouldn't change a thing because his difficult journey made him who he is today.
Avery Carpenter, at the tender age of two and a half, had a heart the size of an adult's in her tiny chest. And it was barely beating. She underwent emergency open-heart surgery and spent a month recovering in the pediatric intensive care unit. She had another surgery two years later, which greatly improved her heart function. Today she's 12 and living life to the fullest.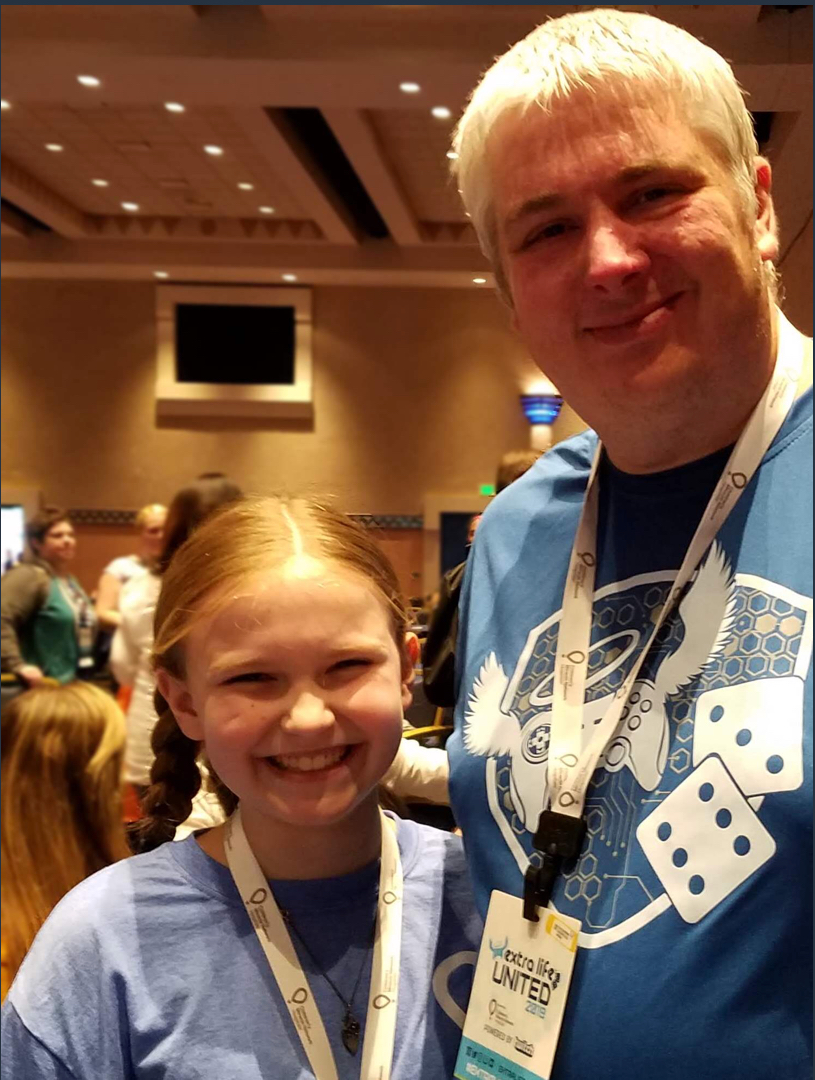 There were a lot of kids like Avery and Geoffrey and they all had inspiring stories. One thing I found interesting was that every story was one of victory, and it turned out that was no accident. One of Children's Miracle Network's founders, John Schneider, spoke to us about his philosophy about fundraising. He said,
There's a difference between tears of sadness and tears of joy.
Tears of joy are better.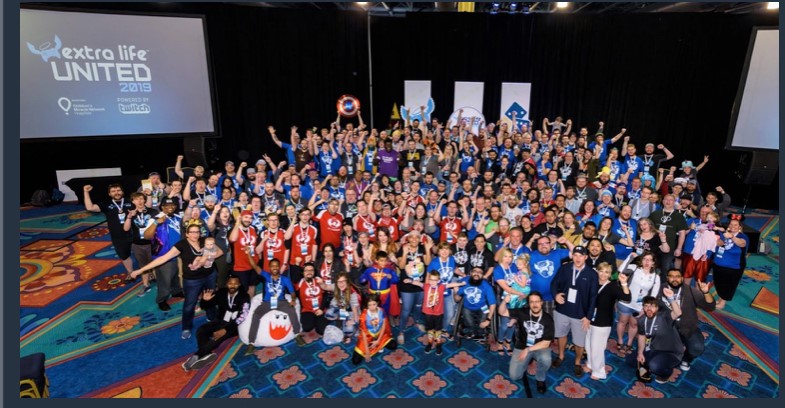 Epcot
After we had met with the Champions and the tournaments were wrapping up, passes were handed out to go to a Disney park for the remainder of the evening. I chose to go to Epcot, and it was Epic!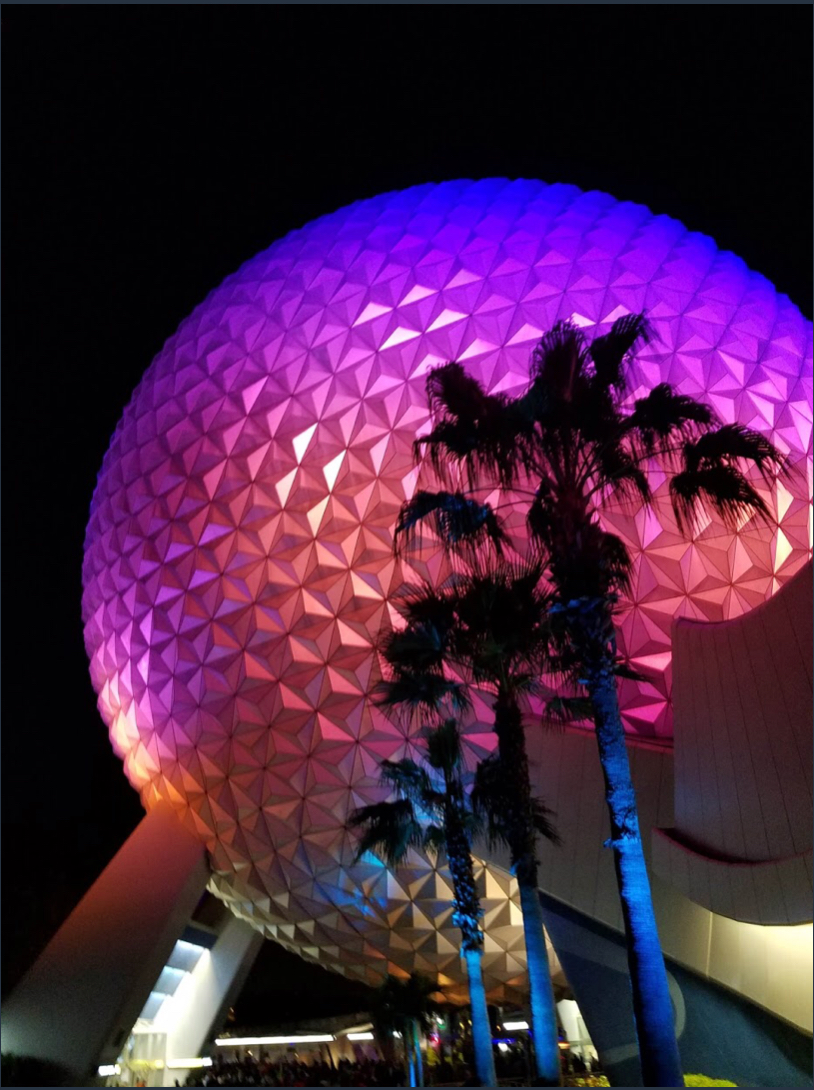 The coolest ride was Mission: Space! It simulates what an astronaut might experience aboard a spacecraft on a mission to Mars, from the higher g-force of liftoff, followed by dodging asteroids and trying to land on Mars' surface.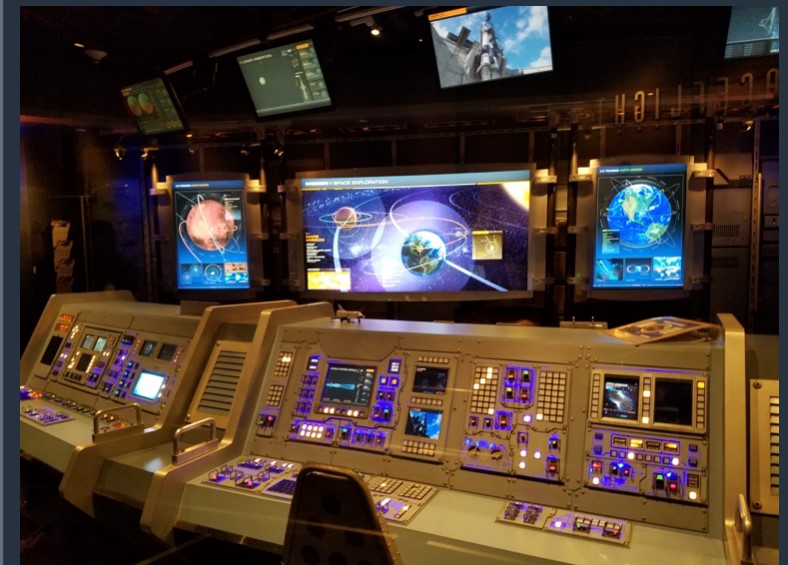 Next was Test Track, a simulated testing procedure for General Motors to evaluate its concept cars in a high-speed drive around a track.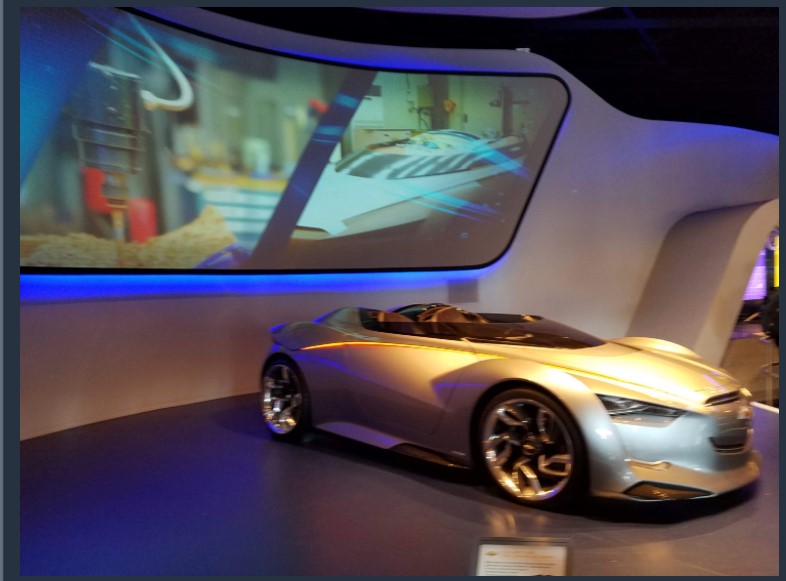 Epcot is also known for its display of cultures, so I took a trip through the Gran Fiesta Tour, featuring the Three Caballeros, within the pyramid-shaped Mexico Pavilion. The ride features Donald and his two pals, Panchito and José.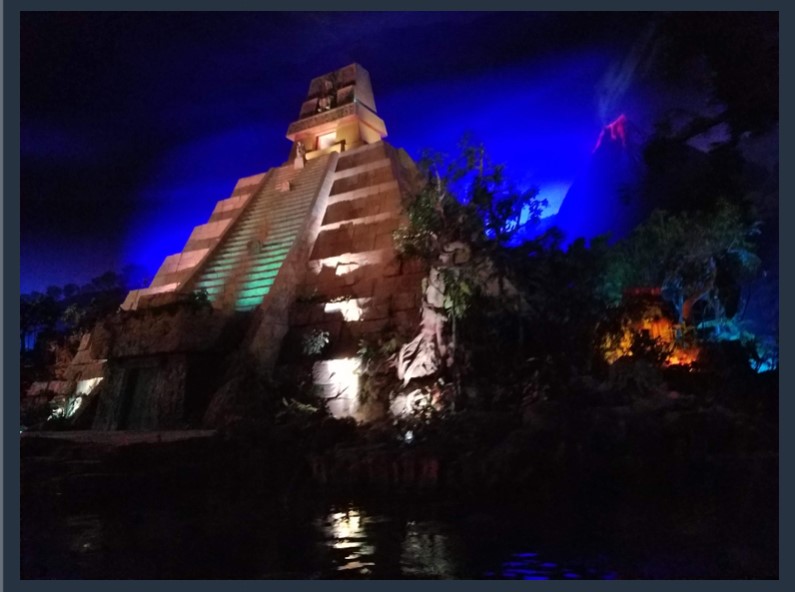 Epcot's International Flower and Garden festival takes place this time of year. So the park featured a fun assortment of flower sculptures.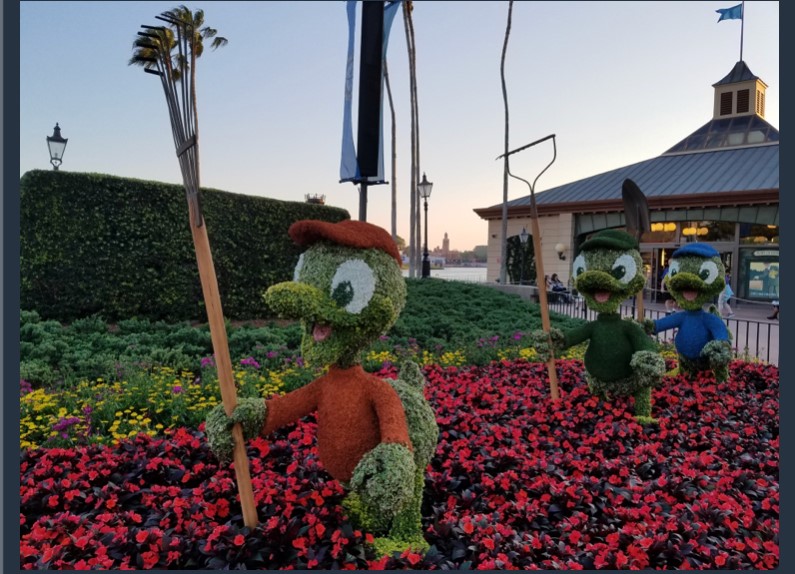 The night ended with fireworks choreographed with music. Here's a video of the spectacle.
Conclusion
The final day, I flew home and reflected on my week. It was full of great times, inspiring stories, and wonderful people. I could have written twice as much, but I'll end it here with a Mickey Mouse quote.