Northwest Arkansas Meets the Miracles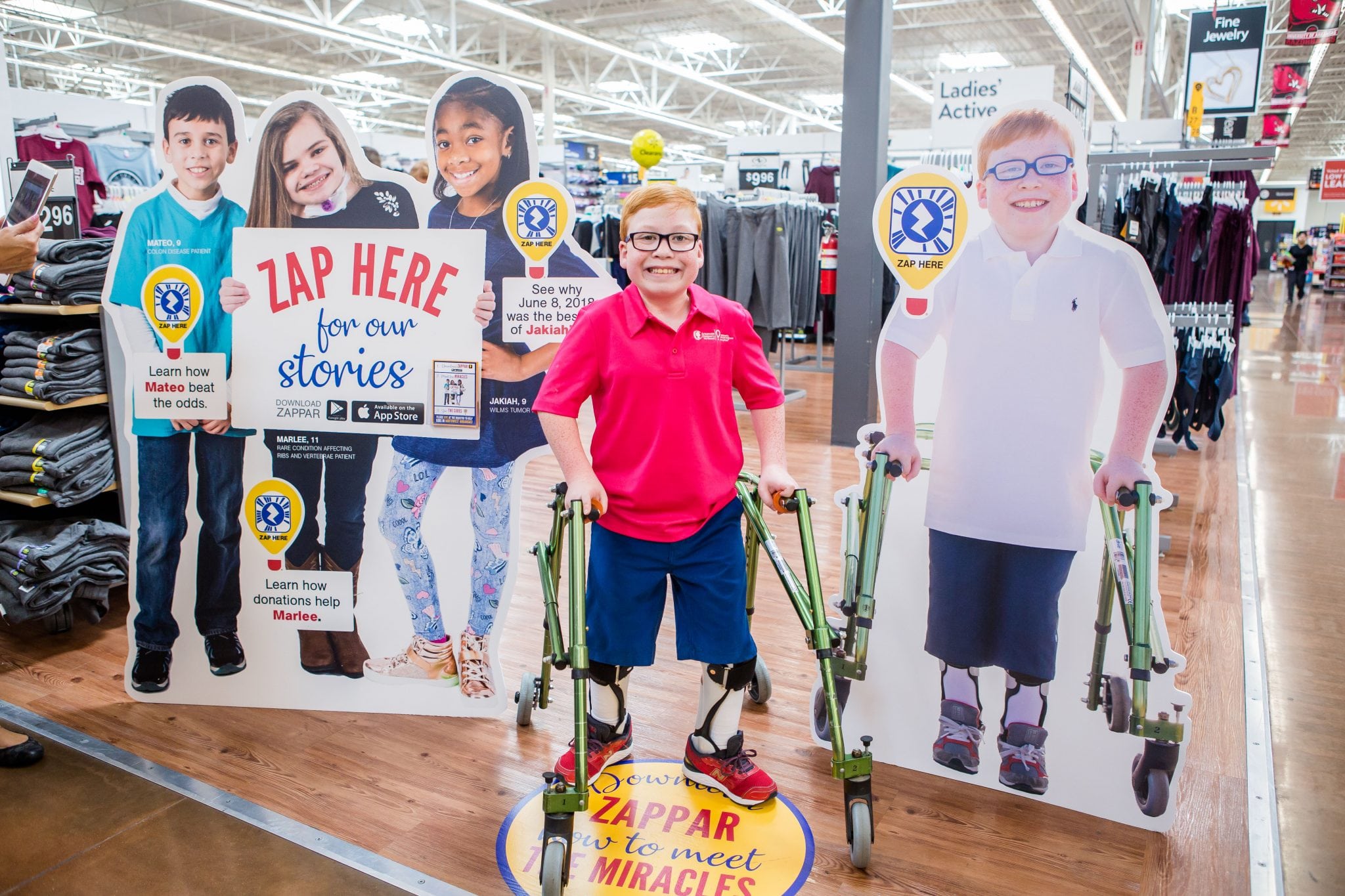 Walmart associates, customers and the media had an opportunity to "Meet the Miracles" at the Walmart Supercenter in Rogers, AR, this week.
Meet the Miracles is an augmented reality experience designed to help people have a unique experience with kids treated at Children's Miracle Network Hospitals. The store manager, the mayor of Springdale, AR, and a representative from Arkansas Children's all spoke at a ribbon-cutting to open the experience. The highlight,  however, was the opportunity to hear from Miracle Kid, Evan, and his parents. Evan is a patient at Arkansas Children's.
Following the formal event, Evan made the rounds handing out "$1 Billion" pins to the associate pins. The pins commemorate Walmart's march to raising $1 billion for CMN Hospitals.
The "Meet the Miracles" augmented-reality experience is now open at Walmart 5260 in Rogers, AR. Shoppers can follow giant footsteps through the store to a life-size cut out of Evan as well as a cutout of other kids treated at Children's Miracle Network Hospitals. Through the virtual-reality app Zappar, customers can hear the stories of children like JaKiah, who was diagnosed with cancer at the age of four, but is now living cancer-free.
You can help kids live better by donating at your Walmart or Sam's Club when the campaign resumes on Saturday, Sept. 22. Check out more pictures from the event below.