Northwest Arkansas Kiwanis Chapter Celebrates $150,000 raised for ACNW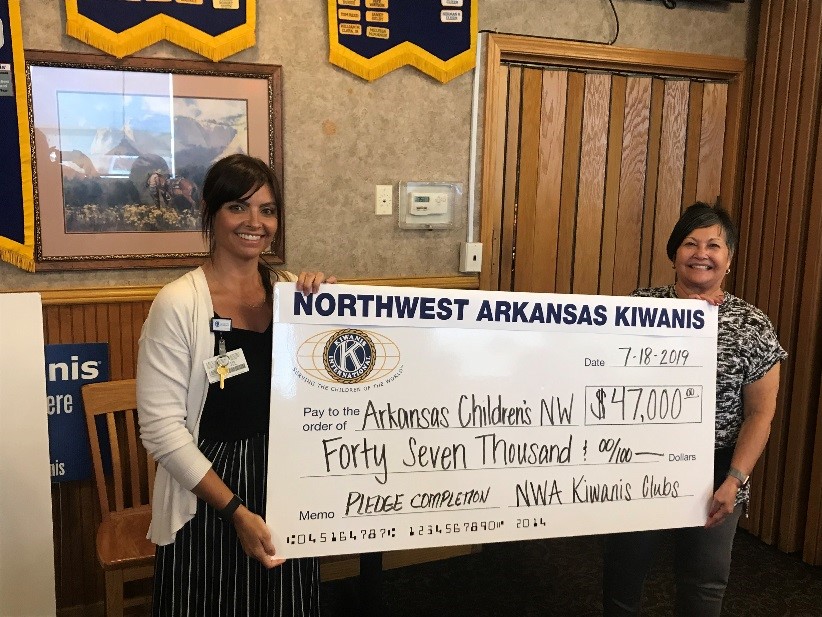 We celebrated with chapter members from Kiwanis of NWA for completing their 3 year pledge of $150,000 in support of the Arkansas Children's Northwest campus project.  Because of each of you, in 2018, 19,133 children were able to stay close to home for Emergency Department visits at Arkansas Children's Northwest.
Thank you to all of the chapter members of NWA Kiwanis for being true champions for children.